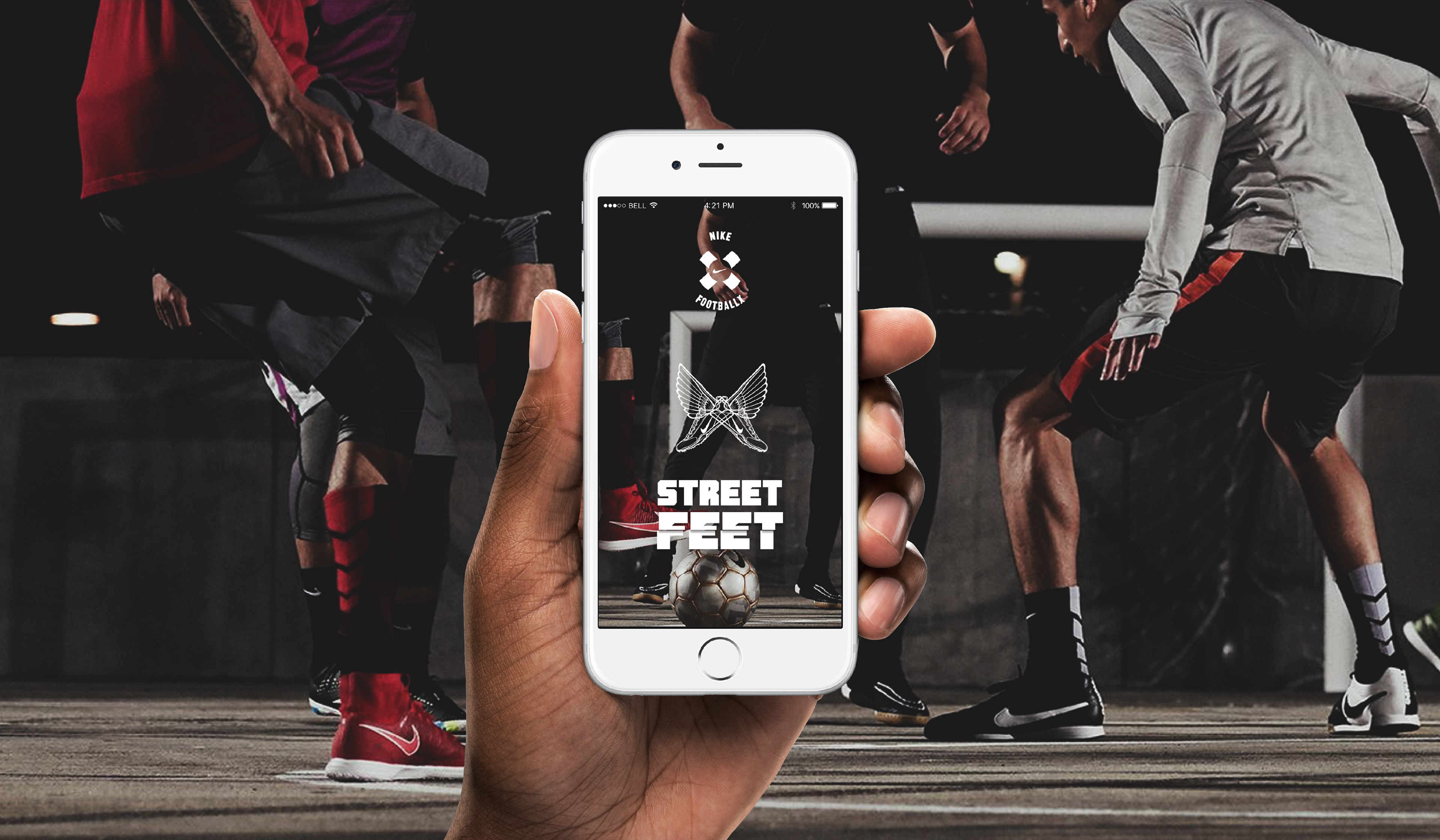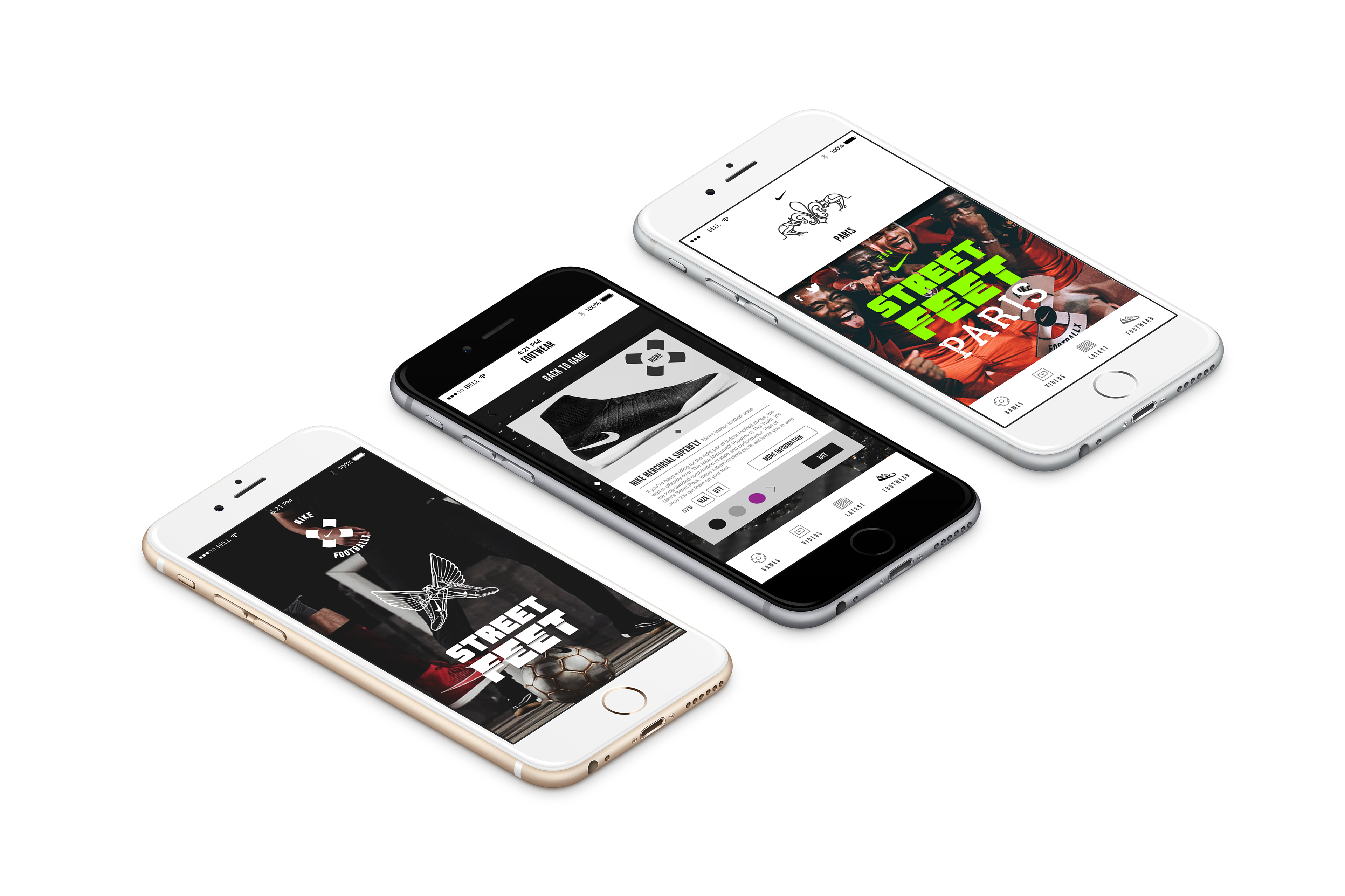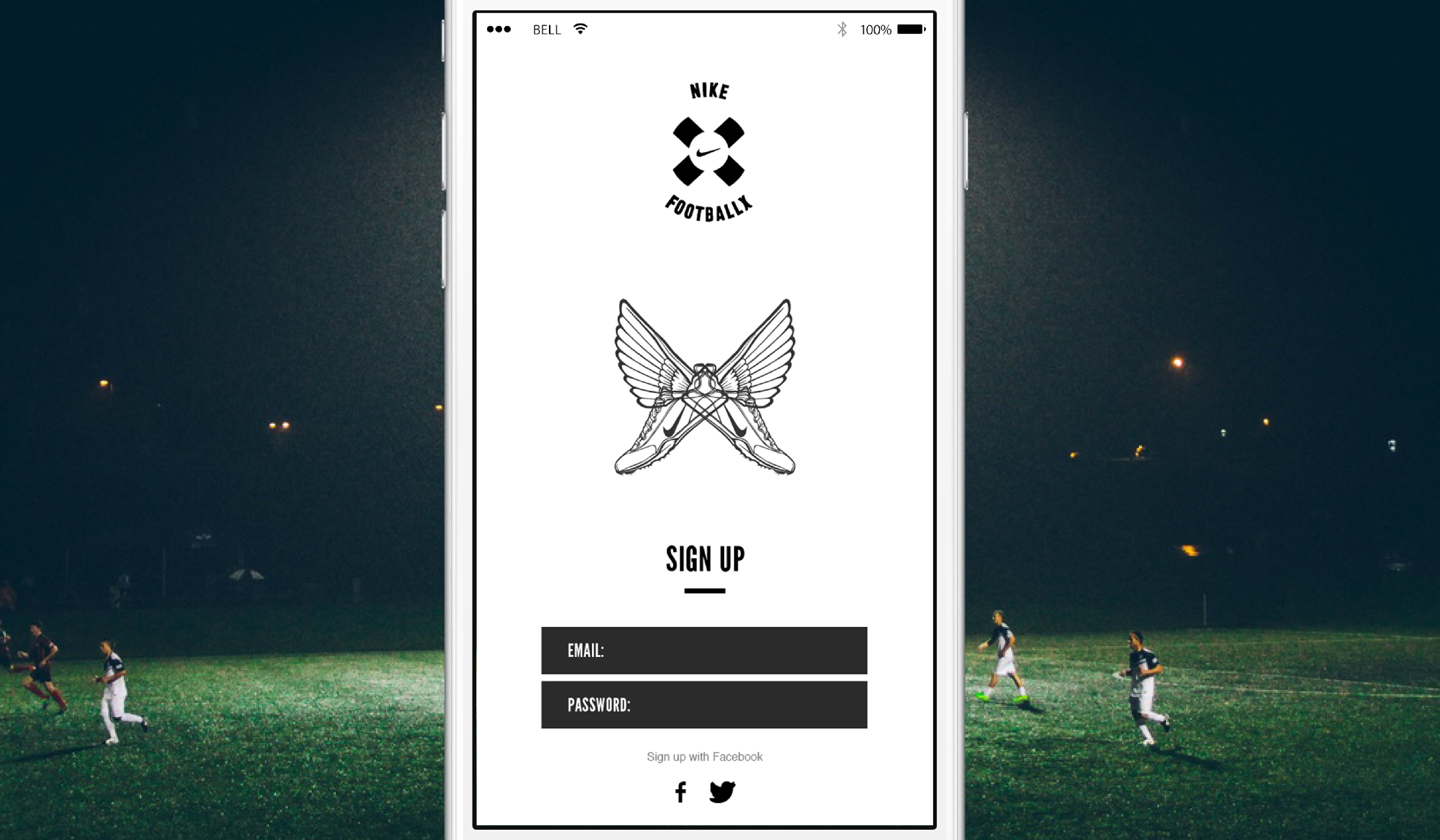 From London to Tokyo, you can follow Football X campaigns around the world.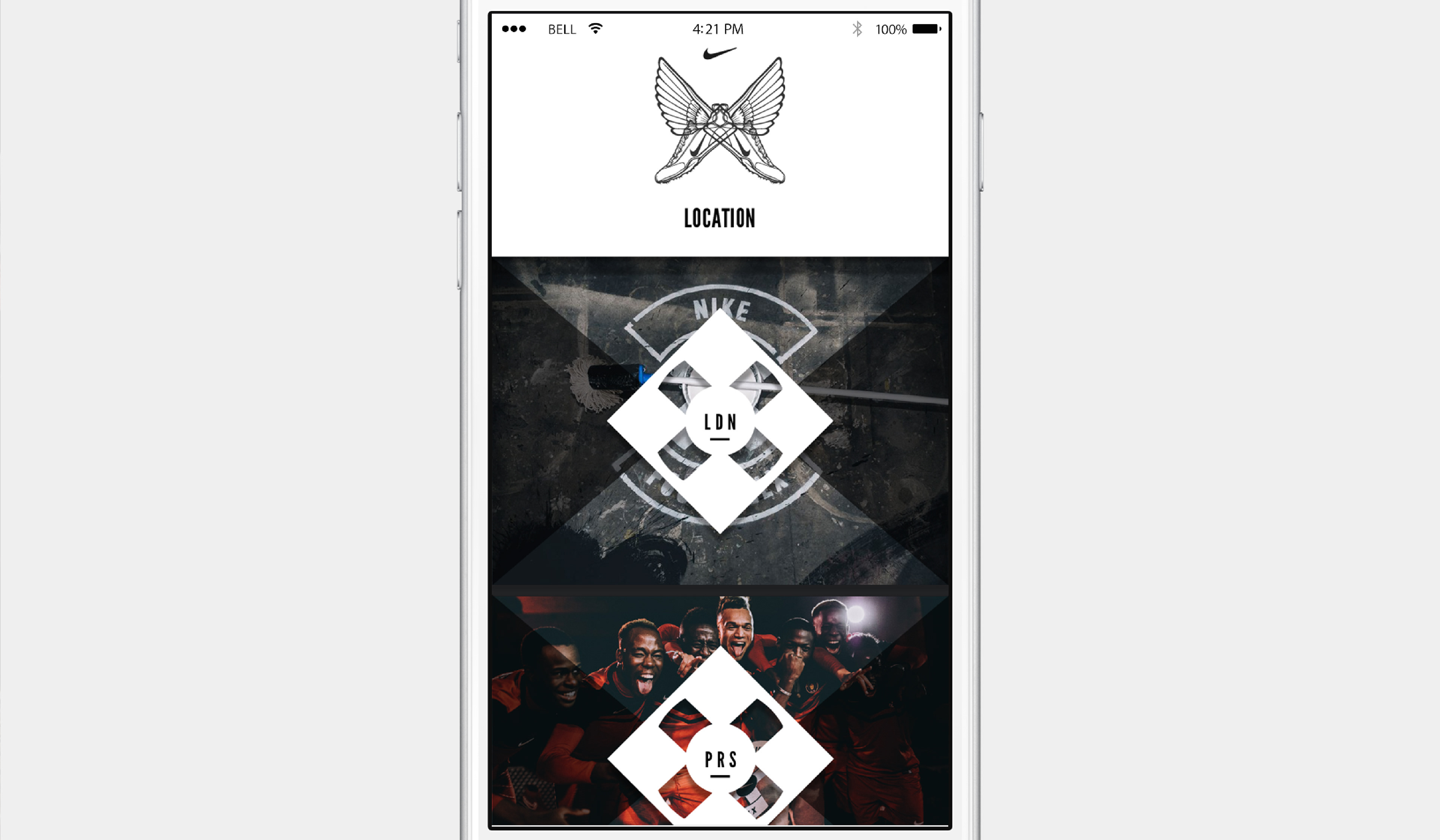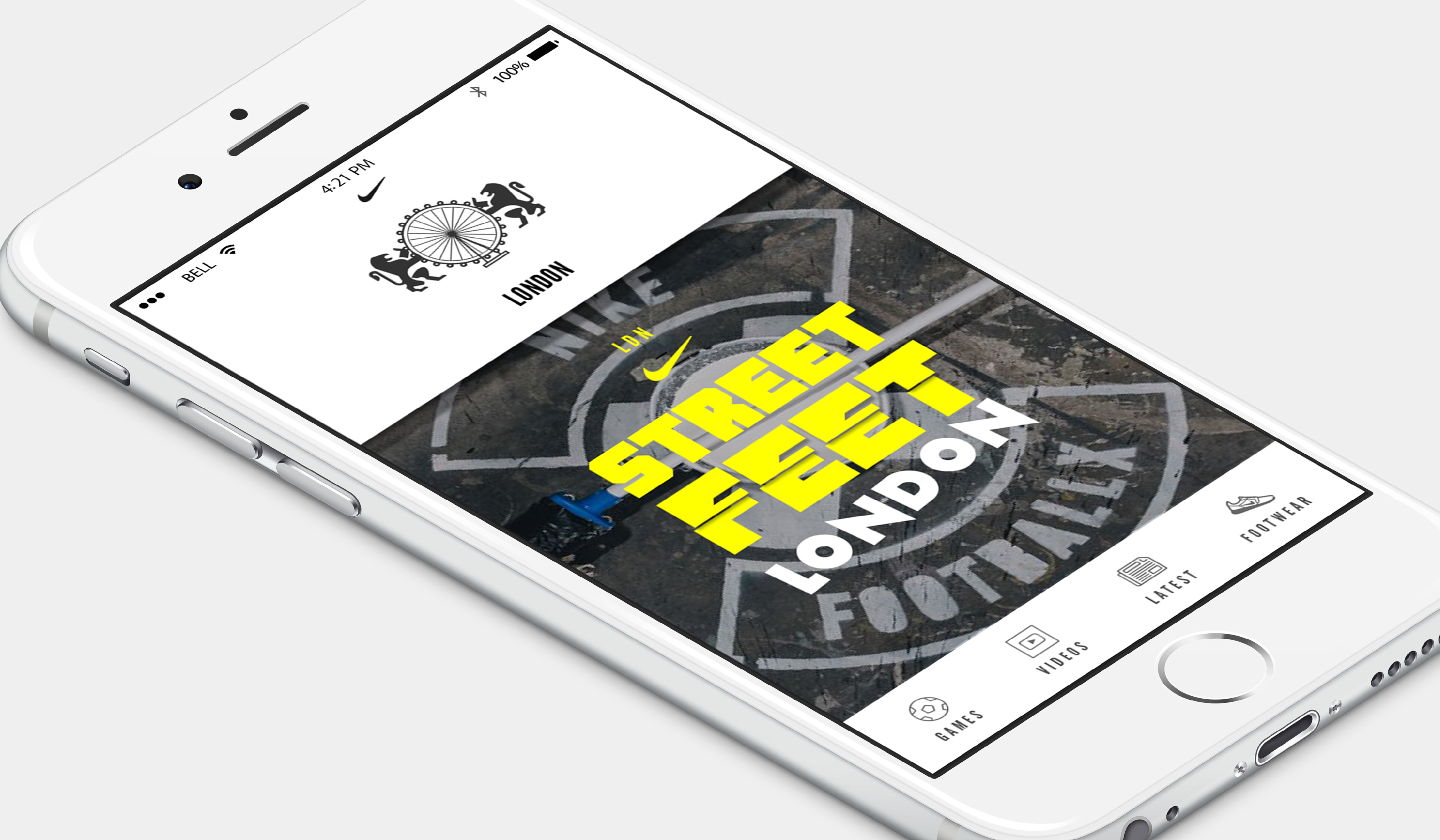 Select football games to follow
You can follow different teams and add them to a list of preferences. Choose by date and watch post-match highlights and interviews.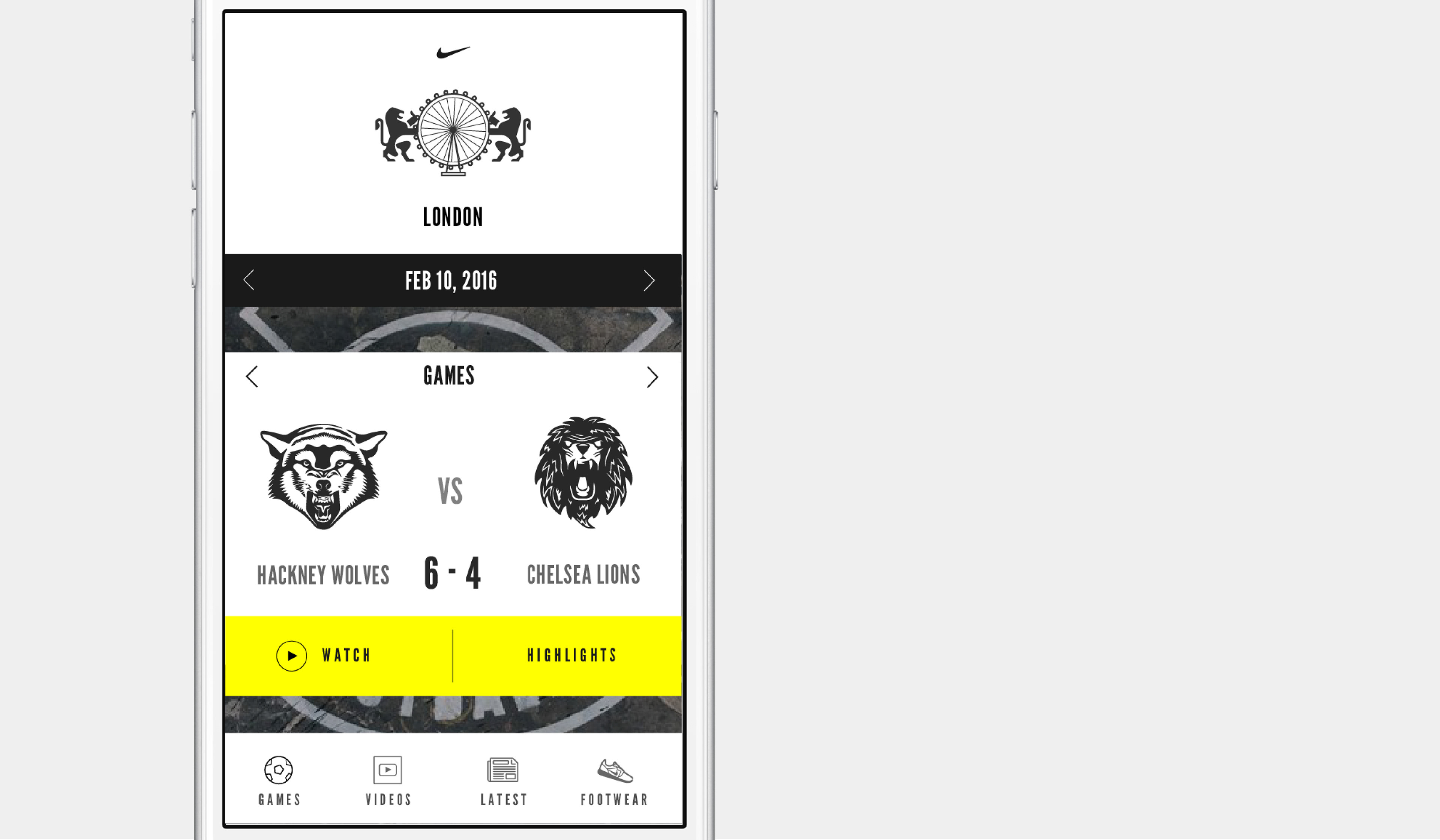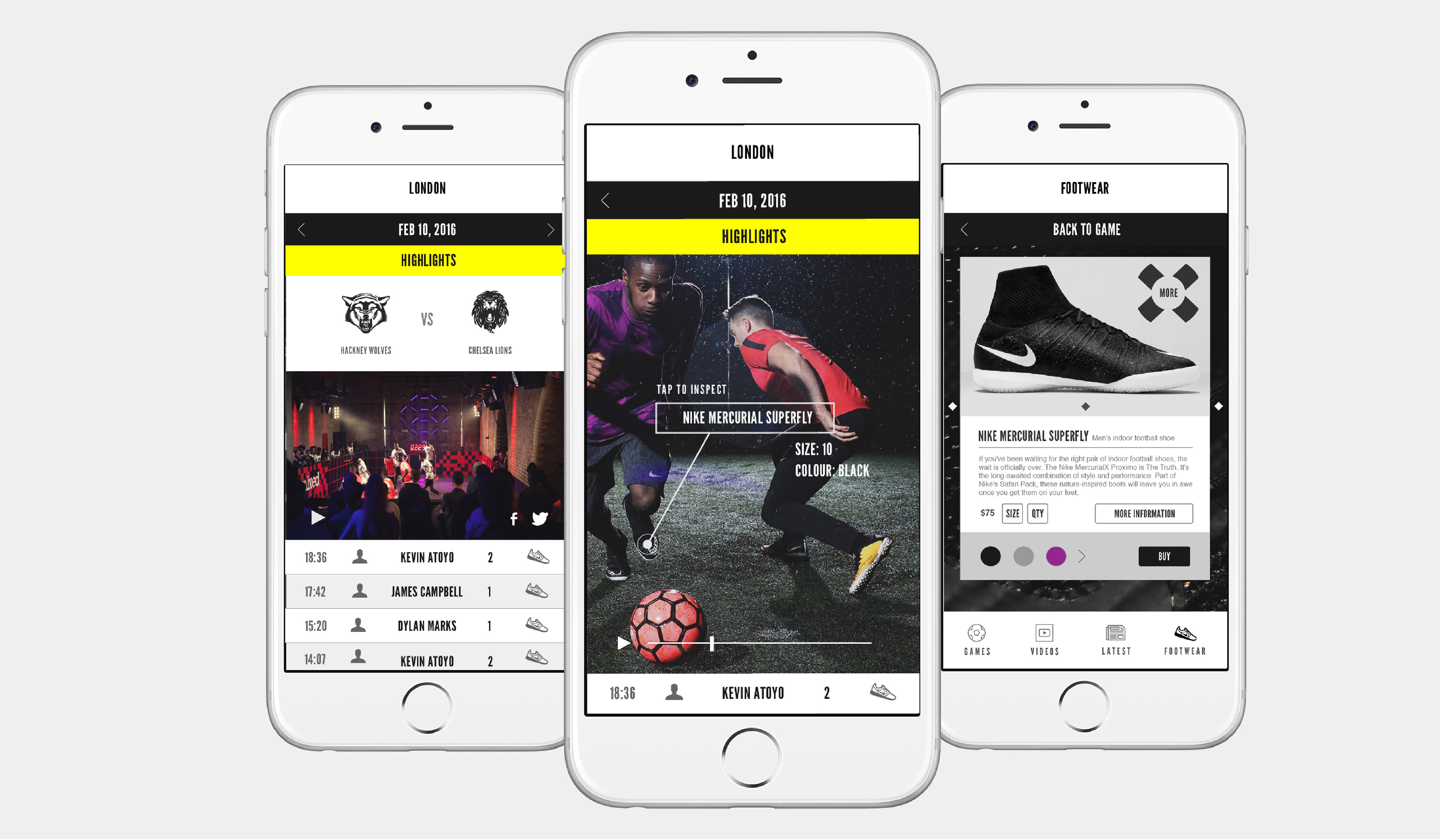 Using high-speed cameras the campaign will have touch-points embedded within the video highlights. These touch-points offer a unique online experience where the consumer can interact with the player's sportswear at their own pace as the highlights play out.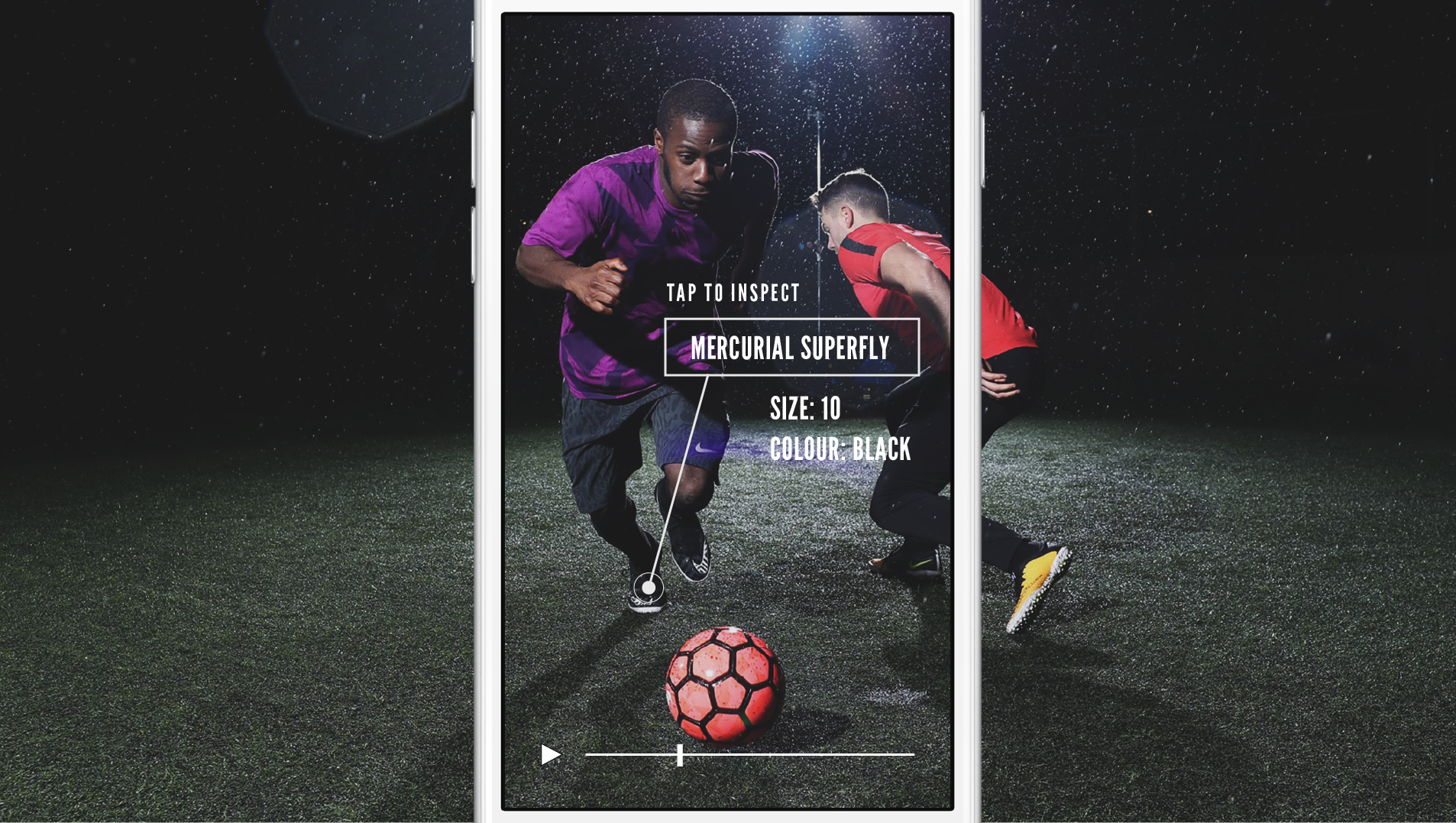 After inspecting the sportswear, you can edit and purchase the product from inside the platform, along with choosing from similar or recommended items.